Shopping & Saving
Car Insurance Comparison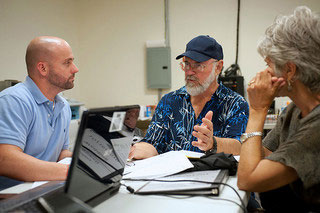 Shopping around is always the key to getting the best deals, regardless of what you want to buy. You should always be comparing offers and analyzing which one suits you best. This article will show you some criteria you need to keep in mind when comparing car insurance quotes.
Query independent reviewers
There are two types of independent ratings insurance companies receive – those based on a financial analysis of their portfolio and ability to meet contractual terms and those based solely on the opinions of their current or former customers.
Financial ratings are given by companies like A.M. Best and reflect the company's current standings. The reports are published frequently on the company's website and are shared as press releases in the national media. These findings are, allegedly, one of the best ways to learn if an insurance company is in trouble – an insurer rated B+ and above is considered to be "Secure", while anything below should tell you to keep away.
Companies like J.D. Power, on the other hand, query the overall consumer satisfaction on a certain company or brand, rather its financial standing. They ask their surveyors to rate certain aspects of their experience with an insurance carrier:
- Policy offerings. How broad is the range of offers? Are those satisfactory or have you found something that's missing? If you only need a standard mandatory coverage then you should probably not worry about this aspect, since all insurers offer the well-known packages – Liability, Collision and Comprehensive.
- Pricing. How does the price reflect the overall quality of services? If a company isn't the cheapest on the market, does the extra dollar spent yield any advantages? As a rule, you shouldn't go with the cheapest insurer you can find – although there are ways to find low cost auto insurance. Some of the solid and trustworthy insurance company on today's market aren't very cheap – sometimes not even close to. You can, however, rest assured that, whenever you will have a claim, there will be someone at the other end of the line to help you out and guide you through the process.
- Billing and payment. Does the bill reflect the services delivered? Are there any hidden charges? Does the bill arrive on time? Are the payment methods satisfactory? Many insurance companies charge a nominal processing fee for all mailed payments. Should this be the case, consider having the policies billed to your credit card or try EFT payments.
- Contacting the insurer. This ease of contact is probably one of the most important factors in dealing with an insurance company. You will want as little contact with them as possible, but should an accident happen then you have to know how to reach them. Popular insurance companies can be contacted over the phone (usually a toll-free number), as well as by email or live chat on their website. There should be a live person to talk to at any time of day or night, rather than a robot offering you an endless stream of information.
Ask in auto body part stores
This tip is often overlooked – people forget that those who work in auto body part stores are some of the best entitled people to give advice about choosing between a couple of insurance companies. They are connected to the insurance market, they know how quick claims work with most known insurers and can give you some tips, as well as do's and don'ts.
Ask in specialized forums
You will also find independent reviews on specialized forums, on blogs or other online communities. However, remember to take those opinions with a pinch of salt – unlike Consumer Reports or J.D. Power, those opinions are of one individual (or a small group) and may be biased. Well-intentioned people sometimes end up thrashing legitimate businesses due to some misunderstanding or improper communication.
Use insurance comparison tools
Back in the day when broadband Internet wasn't so widely available, you had to build up a list of insurance carriers in your area, look them up in the Yellow Pages, call each of them individually and get a quote. Such a process was probably taking hours, if not days, and most of the time you would have got bored after calling up the first dozen.
The Internet has earned its place in our lives. We use it to order pizza and shop for clothes – why not auto insurance too? Insurance comparison websites aggregate offers from a huge list of carriers, can tell you who is active in your area and show you a list of quotes, all within minutes of opening their web page.
The best thing about insurance comparison systems is that you get the compare offers head to head – you will know that you typed in the very same information and the quotes you get are for the exact same coverage options.
Consult with local insurance agents
If you aren't very fond of insurance comparison websites, you can try an independent insurance agent in a brick-and-mortar office in your area. Independent agents, also known as insurance brokers, sell policies from a handful of insurance companies. They will charge you a commission for their service and, in exchange, you will get their specialized advice on the best car insurance company and the right policy for your needs.
The problem with independent agents is that they won't sell you policies from a company they don't work with. Their portfolio of "suppliers", therefore, is the major concern – you can be missing out on some great deals just because the person sitting in front of you won't work with that company.
A lot of insurance brokers are paid a percentage of their sales. Some unscrupulous ones may try to put a pressure on you and sell you coverage you don't need. Make sure you do your homework well in advance and don't let them trick you into buying more than you should.