Shopping & Saving
Cheap Car Insurance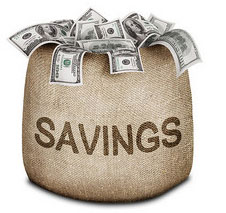 Insurance costs are a consistent part of the budget of most American households. With the never-ending economical crisis, we all want to get the best value for the dollar spent, and such should be the case for car insurance as well. This article will give you some tips you should keep in mind when shopping for cheap car insurance.
Get anti-theft devices
Most new cars are equipped with modern anti-theft devices like alarm systems or GPS trackers. If you drive an older car, you will be get better premiums if you invest in such a system. Even a measly wheel locking device can lower your auto insurance costs, and you can get one from Amazon for as little as $25.
Ask for multi-car discounts
If you own more than a car, register them all on the same policy. Multiple car discounts can be as low as 20% per vehicle, but sometimes you can even insure two cars for the price of one. All in all, this translates into a small fortune in savings over the lifetime of all policies.
Move all your insurance policies to the same company
Similarly to multiple car discounts, you can get some hefty rebates if you sign health, home and auto insurance policies with the same company. Moreover, have everybody in your household move to that company too. It should be better for your home accounting tasks as well, as you will only get one bill with all your policies.
Pay yearly – not monthly. Avoid interest!
Most insurance companies will allow you to pay yearly or every six months. Yearly policies are cheaper than two bi-yearly ones, so even though paying for a whole year upfront will put a strain on your budget, it will definitely be worth the hassle.
Moreover, paying for a whole year in advance gives you the guarantee that the insurer won't increase the rates until the end of the contract. Should you cause an accident right after closing the deal – or committing another violation that should lead to a higher premium – you will only be charged more when you renew the policy.
As a side note, whatever you do, don't go with monthly payments, as such coverage will cost you an arm and a leg. Monthly coverage should only be used if you buy a car and plan on selling it really soon, but still want to drive it in the mean time.
Increase your deductible
Comprehensive and Collision coverages are subject to a deductible. The more you choose to pay out of your pocket, the lower the premiums will be. If you want your insurer to fix even the minor scratches and fender benders you will be billed more, but if you choose to take care of these on your own, you will be saving money over the long run. Do your budget, think of how much you could afford to spend to fix your car after a minor crash, and ask your insurance agent how much you would be saving if you increased your deductible.
Ask for group discounts
Some insurance companies may offer you discounts if you are affiliated with a certain group or organization. This may be membership with a certain fraternity, holding a certain credit card or being enrolled in the army. Make sure you ask your insurer about the group discounts they offer and see which one you may avail.
Don't get more insurance than you need
Some unscrupulous insurance agents will try to trick you into buying more insurance than you need. If you drive an old car, for instance, with a current market price of around $2,000, it wouldn't make sense to buy more than the mandatory Liability insurance. Comprehensive or Collision coverage would cost you more than the car is worth – unless your car gets totalled once a year – and year after year – such a scenario would be unfeasible.
Watch out for duplicate insurance packages too. You might, for instance, have Rental or Towing insurance included with a credit card or an auto club membership – make sure you don't buy it again.
Use EFT payments
EFT is usually the cheapest payment methods. A lot of insurance companies charge between $5.00 and $10.00 for mailed-in payments and much less (most often nothing) if you choose to have the funds automatically deducted from your bank account. Moreover, you can choose to have the premiums billed to your credit card, so you don't have to worry about funds being in your checking account when the payments are due.
EFT payments are also much faster. If you are going to mail in a check, you have to think about the time it physically takes for the envelope to arrive at the insurer's headquarters and the processing delays – someone has to take it out of the envelope and forward it to the accounting office, then someone else has to contact the bank and have the funds transferred from your account. EFT payments are done electronically with as little human intervention as possible.
Shop around
Don't jump on to the first insurance company you lay your eyes on. Analyze what other carriers offer and see which company suits your needs. Better yet, use an online auto insurance comparison website – it will save you lots of time. Rather than building a list of local insurers from the Yellow Pages and calling up each of them individually, such a website will show you quotes from various insurance companies on the same page and let you compare them head to head.
Keep a good credit history
Everybody queries credit bureaus for your FICO credit score these days. Once upon a time it was only used by banks and other financial institution to assess your ability to pay back a loan, but nowadays even landlords and mobile carriers will want to have a look at your credit rating before signing a contract with you. Insurance companies regard people with poor scores as less than trustworthy and responsible people – after all, if you cannot pay your bills on time you probably aren't that good of a driver either.
There are many ways you can fix your credit score, which are out of the scope of this article. If your score is lower than 650, you are highly advised to start doing something about it right now – this will help you with a lot more than just getting affordable auto insurance.
Lower your insurance limits
Rather than putting a strain on your budget with insurance limits you cannot afford, it could make sense to get less coverage. There is not much you can do about a financed car, where the lender imposes full coverage with some rather high limits, but if you own the car you can downgrade your policies. Keep in mind, however, that you may not go below your state's limits with Liability insurance, or you risk having your driving privileges revoked. Also remember that, should you be at fault in an accident, you are responsible for all amounts that exceed what the insurance company has agreed to cover.
Lowering your insurance limits or even giving up on non-mandatory policies should be done as a last resort and is not a way to be saving money.
Take defensive driving courses
A defensive driving course will not only teach you how to become a better driver, but will also help you get cheaper car insurance. Your state insurance commissioner should indicate where to take such courses, when they are offered and help you find insurance companies that offer defensive course discounts.
Keep a good driving record
Most insurance companies understand that accidents can happen to the best drivers too, so they introduced the so-called "accident forgiveness programs" – a promise that your premium won't go up after your first accident (or first one in a long period of time). However, once you cause more than one accident within a few months or get more than a few tickets, you will be billed more and will be regarded as a riskier driver.
Poor driving records are the top reason why insurance premiums go up, so you will want to keep yours as clean as possible.
Educate your teenage drivers
Kids are a huge liability on the road – a lot of accidents in the United States are caused by teenage drivers. Kids tend to drive recklessly and speed unnecessarily, therefore insurance companies charge significantly higher premiums to drivers younger than 25. Educating your kids to be better drivers and teaching them responsibility will assure you that further strains aren't put on your budget. Safe driving courses, as well as good grades in school (usually a GPA of at least 3.0), will get you reasonable discounts.