Shopping & Saving
Online Auto Insurance Quotes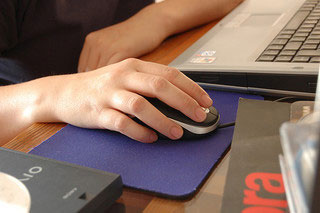 With the ever increasing popularity of broadband Internet, we do a lot of our shopping online. Such is the case with auto insurance too. If you are still closing policies in an offline venue, this article should convince you that buying insurance online will save you time and money. In no particular order, these are the main advantages of online auto insurance quotes.
Time saved – fill in once, use many times
If you will use auto insurance comparison tools, you will be saving lots of time. You only have to fill in one form, and the information gets forwarded to as many insurance companies as you want. You will then get an approximate quote from each of them, compare the offers and choose your favorite provider.
If you are to call each company individually, you will first have to build up a list of insurers in your area, look up their phone numbers, call them up, repeat the same information all-over again for each company, wait for the insurance agent to calculate an approximate quote — or wait to be called back — and finally pick your winner, call again and close the deal. It's a tedious process that can take a whole day — or even more — if you want to do a thorough analysis. Even the most patient buyers barely ever make it more than halfway across the list, a lot of people will give up and settle with one of the first ten companies they called.
Better rates – save money
A lot of insurance companies, including some of the top ones, have chosen to have a less than prominent offline presence. Rather than having brick and mortar offices in a lot of small towns and rural areas, they chose to have a few large ones in metropolitan areas and handle the rest of the business online and by phone. GEICO is a good example of such a company — they have less than 200 agencies across the country, which translates in only a few offices in every state.
Such a business model allows the insurer to have lower expenses related to rent, office space, sales personnel and utilities. This, in turn, allows them to offer better rates and invest more in establishing a strong and user-friendly online platform where all queries can be seamlessly answered.
It also goes without saying that, given the very harsh competition on the online market, insurers have to offer top-notch deals if they still want to be competitive. You may find companies that offer better deals online than in a brick and mortar office. Now where do you want to buy your next policy from?
Availability – get quotes at any time of day or night
You don't have to stick to a certain venue's office hours. If you want to get a quote at 3 am or during your lunch break then, by all means, go ahead and do it. You will get your online auto insurance quotes automatically, there is no need for a human operator to evaluate your application, forward it to an underwriter and get back to you with an approximate quote.
If you are to use the traditional brick and mortar approach, you will have to drive from one place to another and make sure you arrive within their office hours. Since a lot of offline venues have a standard 9 to 5 program, you will probably have to take a day off from work, or find an office that works on weekends.
Compare quotes – as easy as it can get
When using an online car insurance comparison website, you can rest assured that you are going to compare apples to apples. The results you get are displayed on the screen and you know that they are all quotes for the same application, the very same data you plugged in.
If you are to query each insurer individually, you can miss out on some details. You may forget to type in a certain detail that might make a difference, or the application form might not ask for all information.
You could, for instance, end up with a much affordable quote from one company because the default deductible with them is of $1,000 and all other companies you queried before used a $500 one.
No errors – check and double-check as many times as you want
When you call up an insurance agent, you might say something wrong that affects the quote you will receive. You may, for instance, forget about a traffic incident you have had in the past, or give in wrong information on your credit history.
This should never happen if you fill in the questionnaire online. You can take your time to enter the required data and re-check for as many times as you want, until you are sure the supplied information is 100% accurate.
Accurate process – you get exactly what you want
Since you don't deal with a sales agent, you can't be tricked into buying more insurance than you need. Some unscrupulous insurance brokers will try to talk you into buying redundant coverage or packages you don't need, just for the sake of the commission they are going to cash in. Packages like Towing or Rental Insurance, for instance, may already be included in your auto club membership or come with certain credit cards you may own.
If you are going to buy a policy online, you can do your homework, decide on how much insurance you need, and no one will try to talk you into buying anything on top of that.