State By State
Connecticut Auto Insurance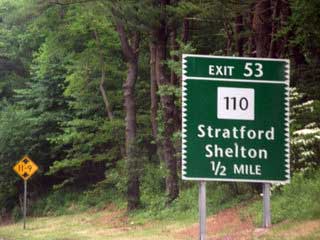 Connecticut uses a Tort insurance system, which means that whoever is found at-fault in an auto accident must reimburse the other party for the material damage incurred and take care of their medical expenses.
Minimum mandatory insurance
The state-imposed minimum liability requirement in Connecticut is of 20/40/10, with a 20/40 UM requirement:
$20,000 per injured passenger, but not more than $40,000 for the whole accident;
$10,000 in property damage;
$20,000 per uninsured or under-insured motorist, but not more than $40,000 for everyone involved.
Average insurance premiums
Even though Connecticut is one of the smallest states in the country, we can't say the same about insurance costs. An average Liability policy costs $1,850, a lot more than the national mean figure of $1,678. Major cities in CT have even higher prices: $2,348 in Bridgeport, $2,236 in New Haven, $2,623 in Hartford, $2,332 in Waterbury and $2,099 in New Britain.
Regulations on the use of cellphones when driving
Texting while driving is banned in Connecticut. The use of cellphones is also banned for new drivers and school bus drivers who transport passengers of 17 years old or less. The only exception to using the cellphone while driving is when communicating with a law enforcement agency or an emergency service.
Teenage driving laws
Connecticut uses the Graduated Driver License (GDL) program, a system that gradually introduces kids to driving and helps them stay out of risky situations in traffic. The GDL is available for aspiring drivers of at least 16 years old and, by the time they turn 18, kids will own a provisional license that comes with some restrictions:
they aren't allowed to drive between midnight and 5am, unless accompanied by a licensed driver of 21 years old or more;
all passengers in the car must wear seat belts at all times;
they aren't allowed to use a cellphone altogether; drivers of 18 and older may use a hands-free device.
Penalties for driving uninsured
Driving without valid insurance in Connecticut – or allowing someone else to operate an uninsured vehicle – is a class C misdemeanor. You may be sentenced for a fine of up to $500, three months of prison time, or both. The registration and driver's license may also be suspended for one month on a first conviction and six months on subsequent ones.