Coverage Options
Do I Need Gap Insurance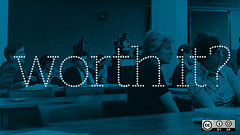 Gap insurance is needed for financed vehicles whenever your car has negative equity – it is worth less than you still owe on it – and you want an insurance company to cover the difference. Even though it is referred to as "insurance", the system is, in fact, a debt cancellation agreement – if you total a car and the insurer pays less than you currently owe for it, the lender agrees not to come after the difference.
When should you get gap insurance?
First of all, you should be able to estimate how your car will deprecate over the duration of the loan. According to some statistics, some cars can lose as much as 30% of their value within the first couple of months, while others won't lose more than 20% a year.
Get gap insurance if you are financing the car for a longer period of time. Paying down for a car in five years will leave you with a huge gap soon after the first year, when the car is worth about half the acquisition price but you only paid one fifth of it.
Don't get gap insurance if the down payment is a consistent amount and/or you are going to pay it off in only a few installments. If you are going to pay down the loan sooner than the car deprecates then gap insurance is pointless.