Basics
How Did Car Insurance Start?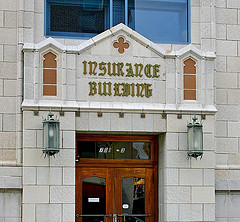 When the first cars appeared on the roads in the early 1900ies, there were no laws and regulations on how drivers were supposed to operate their vehicles. Needless to say, lots of accidents occurred before rules were put in place.
As the concept of insurance was well in place and functioning since immemorial times, the need for car insurance quickly rose after people saw that vehicles could do so much damage to pedestrians, others' property, animals and passengers of other cars. The first auto insurance policy in the United States was sold in 1895 and was priced at $1,000. Translated in today's money, this would be a whopping $27,000 – yes, insurance cost was extremely high back then.
When Ford created the first automobile assembly lines in 1913, the car soon became the most popular way of traveling. The Road Traffic Act, a bill passed in the UK Parliament in 1930, is the most complete document that clearly defines how vehicles should circulate on roads and also makes liability insurance mandatory to all vehicle owners. Previous attempts had been made in the US – Massachusetts is the first American state to deem insurance as mandatory.