Laws & Requirements
How Do Auto Insurance Settlements Work?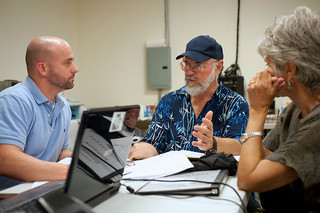 Getting involved in an auto accident is a stressful situation, and a claim could make things even worse when it doesn't work as it should. Here is how the settlement process works.
Notify the insurer
It would be a good idea to call in from the scene of the accident and explain what happened. There should be a phone number (usually a toll-free one) listed on the back of your insurance card. It pays up to call them right away because they can guide you through whatever data you need to gather (pictures of the damaged vehicle, other drivers' contact details, phone numbers of any eye witnesses and so on). They will also need the id number of the police report.
Wait for the adjuster to provide the estimates
The insurance company will send a representative (called "adjuster") to evaluate the damages. He will be the one to tell you whether your car can be fixed or will be declared as totaled. Depending on the number of available adjusters an insurer has, it may take up to a few days till you receive a visit.
Get the check
If the car can be repaired, you will be given a list of repair shops and a two-party check will be issued, with your name (or the policyholder's) and the repair facility. If the car was totaled, the check will be in your name or the lien holder's if the car was financed.