Shopping & Saving
How Much Does Car Insurance Cost For Teenagers?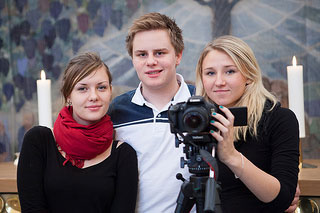 Short answer: a lot.
A lot as in more than the budget of most teenagers, even they are employed.
Adding a teen to your policy can have quite an impact on your budget. One-car families will see an increase of around 40% in their premiums and the more vehicles you own, the more expensive your new policy is going to be. If you own two cars you can expect to pay 55% more and for three or more cars you can count on a whopping 68% increase. Of course, these are nation-wide averages and your figures may be totally different if you own a 1999 sedan or a three Porsche 911's.
Premium costs will drop drastically once your kid reaches 20. According to a study published by Insurance.com, the average insurance rates for drivers aged 16 to 19 is of $3,012, while the 20-24 age group pays only an average of $2,112. Again, these are only average numbers and vary from one insurer to another – it could be that your current company won't lower your premium until the kid reaches 21.