State By State
Massachusetts Auto Insurance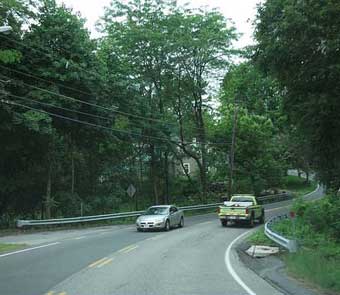 The state of Massachusetts uses a No-Fault insurance system, which means that your insurance company will pay for your medical bills and property damage regardless of who was at fault in an accident.
Minimum insurance requirements
The minimum required coverage in Massachusetts is Liability of 20/40/5 with 20/40 UM and PIP:
$20,000 per passenger in bodily injury liability, up to $40,000 per accident;
$5,000 property damage coverage;
$20,000 per passenger if the at-fault party wasn't insured, capped at $40,000 per accident (Uninsured/Underinsured Motorist coverage);
$8,000 personal injury protection (PIP).
Average insurance costs
The average Massachusetts resident spends $2,103 per year on car insurance. Liability coverage lies at around $1,332, Comprehensive at $636 and Collision at close to $300. The nation-wide average insurance cost is of only $1,678, which puts Massachusetts on the list of the most expensive states to be insured in.
Cellphone and driving laws
The Massachusetts Senate Bill 328 has put a ban on all forms of text-based communication while operating a vehicle. In addition, school bus drivers aren't allowed to use cellphones altogether when transporting underage passengers. No further restrictions are in place, but all drivers should wear hands-free devices when engaging in phone conversations.
Teenage driving regulations
Massachusetts uses the Graduated Driver License (GDL) system for teenage drivers to help them acquire hands-on experience on driving on public roads while still keeping the incidence of high-risk situations down to a minimum level. The system is open for aspiring drivers of at least 16 years old, and kids with a Junior Operating License are subject to several restrictions:
they may not drive unattended between 11 pm and 5 am;
they may not carry passengers under 18, unless they are supervised by a grown-up with a valid driver's license.
Violations of these restrictions can lead to the suspension of the license for 60 days and a penalty of $100.
Penalties for driving uninsured
Driving without insurance in MA is sanctioned by a fine between $500 and $5,000 or by up to one year in prison or both. Once you have been indicted, the Registry of Motor Vehicles is likely to have your driver's license suspended for 60 days, as well as suspend your tags and registration certificate.