State By State
Utah Auto Insurance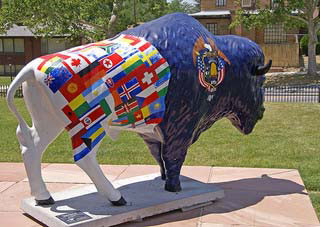 Utah uses a No-Fault insurance system. Your insurance carrier will reimburse you for your material losses and take care of your medical expenses — up to a specified limit — regardless of who was at fault in the accident.
Minimum insurance requirements
The state of Utah requires its motorists to hold, at minimum, a Liability coverage with 25/65/15 limits and at least a $3,000 PIP. In other words, the minimal insurance requirements in Utah are:
$25,000 in Bodily Injury Liability per injured passenger, but not more than $65,000 for the whole accident,
$15,000 in Property Damage Liability,
$3,000 in Personal Injury Protection.
Average insurance costs in Utah
The average insurance cost across the state is of $1,406, which is lower than the national average of $1,678. Rates vary across the state and, in general, the larger the city, the more its residents will pay for auto insurance. Here are some samples: Provo: $1,270, Sandy: $1,599, West Valley City: $1,668, Ogden: $1,489, Saint George: $1,411, Taylorsville: $1,701, West Jordan: $1,671, Orem: $1,507, Salt Lake City: $1,402.
Use of cellphones when driving
The Utah Senate has put a ban on all forms of text-based communication from behind the wheel. Moreover, new drivers aren't allowed to use cellphones altogether while operating a vehicle. No further restrictions are in place.
Teenage driving laws
Utah teenagers may join the Graduated Driver Licensing (GDL) program once they are 15. Aspiring drivers with a Learner's Permit will have to face some restrictions by the time they get their unrestricted license:
they may not drive at night, unless they are on their way to/from school or work and accompanied by a parent, legal guardian or approved driving instructor;
they may not carry passengers younger than 17, except for immediate family members;
all passengers must wear seatbelts.
Penalties for driving uninsured in Utah
Even though it is classified as a traffic violation, driving without insurance in Utah is also a class B misdemeanor. Penalties can include jail time of up to 180 days, upwards of $1,000 in penalties and surcharges and, most likely, a SR-22 requirement.
Penalties for being unable to show proof of insurance are basically the same as not having any, so it's imperative that you carry the insurance card with you at all times.