State By State
Vermont Auto Insurance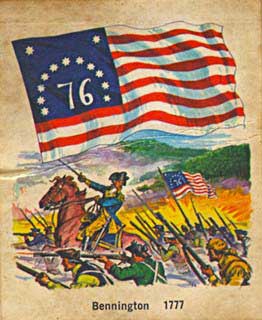 CVermont follows a Tort insurance system. If you are found at fault for causing a traffic accident, you and your insurance company will be in charge of paying for all material damages and the eventual medical expenses other passengers have incurred.
Minimum insurance requirements
The state of Vermont asks all its motorists to hold, at minimum, a 25/50/10 Liability coverage and 50/100/10 UM policy:
$25,000 to cover bodily injuries of one passenger for an accident you have caused, but not more than $50,000 for all injured passengers;
$50,000 per injured passenger in an accident caused by an uninsured motorist, but not more than $100,000 for the whole accident;
$10,000 to cover material damage in an accident caused either by you or an uninsured/underinsured driver.
Average insurance costs in Vermont
The average insurance quote in Vermont is of $912, which is significantly lower than the $1,678 figure the rest of the country pays. Rates vary from one city to another and from one county to the other, and here are some samples: Bennington: $1,192, Essex Junction: $1,425, Saint Albans: $1,440, Brattleboro: $901, Montpelier: $1,013, South Burlington: $1,019, Burlington: $1,058, Rutland: $1,318.
Laws regarding use of cellphones while driving
The Vermont officials have put a ban on the use of cellphone devices by 16 and 17 year old drivers with less than six months of behind-the-wheel experience. No further restrictions are in place.
Teenage driving regulations
Vermont uses the Graduated Driver Licensing system, a concept created to allow teenagers to drive on public roads. It imposes some restrictions meant to keep them safe and minimize the incidence of high-risk situations:
aspiring drivers may not operate a car without the supervision of a parent, legal guardian, certified driving instructor or a driver of at least 25 years old;
any traffic violation can lead to the suspension of the provisional permit for 90 days;
all passengers must wear seatbelts;
they may only transport family members (not including the supervisor) after they gain at least three months experience.
Penalties for driving uninsured in Vermont
The minimum fine for driving without insurance in Vermont is of $100. Moreover, 14 points will be issued against your driver's license, so it will be suspended. Your driving privileges will be reinstated once you file a SR-22 certificate to show proof of financial responsibility.