Basics
What Are The Benefits Of Auto Insurance?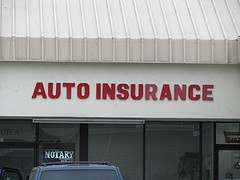 The main purpose of the auto insurance system is to ensure that material losses incurred from car accidents are recovered, everybody can afford the hospital bills and, to the best extent possible, everybody will return to the physical and material state from before the crash.
Auto insurance also strives to provide material compensation if repairing the property isn't economically feasible (i.e. costs are unreasonably high) or permanent injuries or death have occurred. Amputated limbs or death following an accident cannot be reversed, but the insurer will offer compensatory material benefits.
It's important to underline that the purpose of the system is to return the property back to its previous state. If your windshield breaks following a covered incident then the insurer has to fix it for you, but they won't replace the carburetor, repaint your car or replace your used tires. Similarly, the insurer will cover the hospital costs if you dislocate a shoulder in an accident, but they won't pay for a liposuction or breast enlargement surgery.