Basics
What Is An Assigned Risk Pool?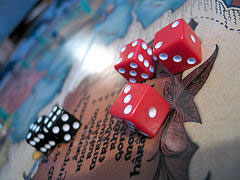 Many drivers are unable to obtain an insurance policy from regular carriers due to their poor driving record or other factors. Since liability insurance is required in most states, the so-called assigned risk pools have been created – associations of licensed insurance carriers who aren't allowed to refuse assigned risk plans but are allowed to set their own rates. Some states call this a Joint Underwriting Association (or JUA).
Here are some examples on how the concept is applied.
Assigned risk pool in California
If you are unable to get a regular insurance policy in California, you will have to address the Californian Automobile Assigned Risk Plan (CAARP), the state authority that regulates the assigned risk pool. They will assign you to an insurance company who must accept all CAARP applications. Fees are the same regardless of the company you will be sent to. Some of these companies will have installment options. Once you have a straight three years of clean driving, you can apply for a regular policy.
Assigned risk pool in New York
If no licensed company is willing to insure you in New York, you can apply to the New York Automobile Insurance Plan (the NYAIP) and you will be assigned to a carrier who has to insure you. Again, the insurer is bound to cover you for at least three years.