Shopping & Saving
What Is An Auto Insurance Broker?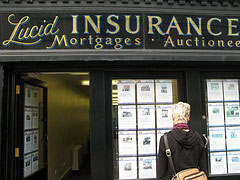 Insurance brokers, also known as independent insurance agents, act as independent intermediaries between the customer and the insurance company. They work with multiple insurers, know their terms and how the underwriting process goes and can recommend the best choice for the future policyholder.
Most states require insurance brokers to be licensed – that is, they have to pass an insurance exam. While formal schooling isn't necessary, it may help.
Insurance brokers specialize in various areas like health, auto, life and real estate insurance. Since all insurance fields are in high demand, all good agents can get well paid positions in insurance agencies.
Insurance brokers charge a fee for their counseling, which you will have to pay next to the premium for the policy you are going to contract. You will, in exchange, receive advice from a well-trained professional who will reveal the pros and cons of acquiring a policy from any of the insurers he works with.