Basics
What Is An Auto Insurance Declaration Page?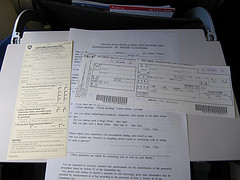 The auto insurance declaration page is a summary of your insurance policy. It is a standardized form that contains:
the name of the insurer;
the policy number (a number that uniquely identifies your insurance policy);
effective and expiration date of the policy;
the policyholder – name and address;
insured vehicle(s) – manufacturing year, make and model, VIN;
loss payee (or lien holder) – the financial or leasing company, in case of financed vehicles
Declaration pages are issued upon the inception, renewal or revision of a policy.
Declaration pages aren't considered proof of insurance, but are good to have if you lose your insurance card. They should also be kept handy for those moments when you will need to file a cla