Basics
What Is An Auto Insurance Deductible?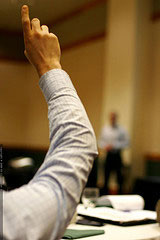 A deductible is the amount you agree to pay out of your pocket if you have a collision or comprehensive claim. After an accident, you will pay the deductible amount and the insurer will provide the difference.
How does auto insurance deductible work?
An example should help you understand how deductibles work.
Example 1. You have a $500 deductible and the damages amount to $3,000. You will pay $500 and the insurance company will come with $2,500.
Example 2. You have a $500 deductible and the damages are of only $400. You will pay for the repairs yourself, since the amount is lower than your deductible.
What are the deductible requirements?
As a rule, the higher the deductible, the lower the premium. Therefore, to optimize your expenses it's important to do your budget and see how much you can afford to pay in case of an accident.
It's also worth mentioning that there are some minimum deductible amounts which depend on the car make and model and also vary by insurer and from one state to another. Some may impose a low $100, while others may ask for as much as $1,000.
It sometimes pays up repair minor scratches and bends out of your pocket, especially if the total value is less than or close to the deductible. If you file a claim for a $550 repair and you carry a $500 deductible, the insurer will provide $50 but may raise your premium by a few hundred dollars.