Coverage Options
What Is Auto Insurance Liability Coverage?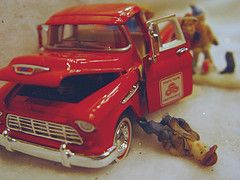 Liability coverage is the minimum form of auto insurance. It covers the policyholders when the vehicles they are driving cause bodily or material damage to other people.
What is the liability coverage composed of?
It has two components – bodily injury liability (BI) and property damage liability (PD).
Bodily injury liability insurance protects the driver when they injure or kill other traffic participants, be they drivers, passengers or pedestrians. The insurer will cover all bills related to hospitalization, funerals, lost incomes or pain and suffering, up to the limits agreed upon in the policy.
Property damage liability insurance covers the material damage a driver has caused in an accident. The most common claims are with other cars in traffic, but non-moving objects are included too – kiosks, fences, postboxes, traffic lights or whatever one may hit on the side of the road.
How does car insurance liability work?
If you have caused an accident, your insurance company agrees to pay for material damage caused onto other vehicles and non-moving objects, as well as hospital bills for the other drivers, their passengers and pedestrians. It will not cover your own car, your medical bills or medical treatment for your passengers.
The insurance company will pay up to certain limits that are written in your policy. You are responsible to provide all amounts above what the insurance carrier covers.