Coverage Options
What Is Auto Insurance Medical Payments Coverage?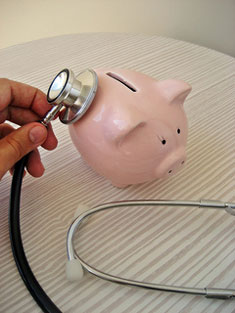 Medical payments coverage (abbreviated as MedPay or MEDPM) takes care of some necessary medical or funeral expenses when the policyholder and other people nominated in the policy are injured or killed in a car crash. MedPay applies regardless of who was at fault in the accident.
The parties covered by a Medical Payments insurance may differ from one state to another and be subject to the insurer's terms. Most frequently they are:
the policyholder;
the policyholder's relatives living in the same household;
passengers travelling a vehicle driven by the policyholder at that time (whether or not the vehicle belongs to the policyholder);
authorized drivers in the policyholder's insured vehicle, whether or not related to the driver or living in the same household;
policyholder and relatives living in the same household when hit by a car as pedestrians (or while riding a bike, in some states).
A MedPay policy covers less than PIP. MedPay deals with immediate and stringent needs – like hospitalization, surgical fees, medication, x-rays, nursing services and funerals. PIP also provides psychiatric and psychological assistance, occupational therapy and rehabilitation, covers lost wages and offers some death benefits to heirs. If you have any form of health insurance you won't, most likely, need MedPay, but PIP might pay up.