Basics
What Is Auto Insurance Subrogation?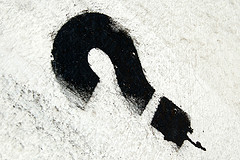 Auto insurance subrogation is the compensation process that between two insurance companies after one has covered a loss that was not its client's fault. Larger insurance carriers have whole departments dedicated to subrogation claims.
How does auto insurance subrogation work?
An example should illustrate the concept:
Alan has a policy with Allstate and Bob is insured by Farmers. Bob crashes into Alan's car and causes him $2,000 worth of damage. Police records show Bob was at fault. But Farmers are taking their time to respond to Alan's claim, and he needs his car back on the road. He files a collision claim with Allstate, pays the $500 deductible and his car is fixed in a week. Allstate will attempt to recoup their $1,500 – and, if possible, Alan's $500 as well – from Farmers, and this process is called subrogation.
Why should I care about subrogation?
Subrogation is done behind the scenes, with little to no involvement from your side as a customer. It adds up, however, to the many reasons why you should go with a reputable insurer – large insurance carriers with strong legal departments are more likely to recoup your money than small ones who barely make ends meet. A large number of successful subrogation claims translates into savings passed to you and lower premiums.