Basics
What Is Car Insurance?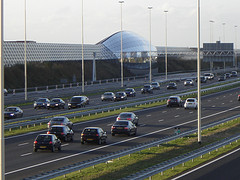 Car insurance is a system made to ensure that losses incurred after a car accident are recovered and all parties are adequately compensated. The purpose of auto insurance is to return a person's property and physical well-being back to their state from before a traffic incident, or to provide material compensation if the property damages cannot be repaired, injuries are permanent or death has occurred.
The types of car insurance policies that are commonly sold by insurers are:
Liability: mandatory in almost every state, covers damage a driver causes to others' property and physical being;
Collision: pays for damage do your own vehicle as a result of hitting (colliding with) something;
Comprehensive: includes the protection a Collision policy offers, but also covers your vehicle from natural disasters, fire, theft or vandalism;
Medical payments (or Personal Injury Protection): pays for the medical expenses for passengers in your car after an accident;
Car rental: takes care of your rent-a-car bills when you are unable to use your vehicle due to an accident you have covered with another policy;
Towing: covers the tow truck expenses when you need such service after an accident.