Basics
Who Invented Car Insurance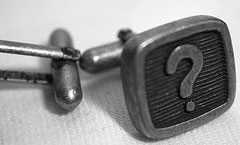 Car insurance laws and regulations evolved from maritime insurance, a system that was in place well before the first car was invented, and served as a blueprint to the new system. Other insurance companies operating in the 1900ies were covering real estate properties.
The car insurance system started off with liability coverage, a protection for the driver in case his car killed or injured a pedestrian or other driver or caused damage to someone else's property.
Car insurance wasn't mandatory until 1930 with the release of the Road Traffic Act, a law passed in the British Parliament that deemed coverage as mandatory due to the increasingly high lawsuits following car accidents. That's the reason why some sources quote Baron Herbert Stanley Morrison as the inventor of car insurance, which isn't exactly true. He should get some credit for defining how the system should work, but he didn't invent auto insurance, nor was the United Kingdom the first country to require car insurance, as there are already documents showing that Massachusetts had implemented it since 1927.
Others say that world's first auto insurance policy was written in 1897 by Traveler's Insurance Company, an insurer based in Ohio, to doctor Gilbert J. Loomis for $1,000, the equivalent of today's $27,000. Traveler's, however, doesn't want to take credit for this nowadays.
While Traveler's might have issued the first auto insurance policy in the US, the world's oldest car insurance policy seems to date back from 1895 and came from an unknown British company. The origins are uncertain because, before the insurance concept was in place and companies started offering auto-specific services, people might have signed policies with maritime insurers.