Shopping & Saving
Why Is Car Insurance So Expensive?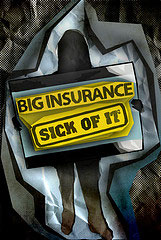 Car insurance prices depend on a variety of factors. Upon signing a new policy, you are going to be evaluated by the insurer's underwriting department in a process that somewhat resembles the evaluation a bank does when deciding if they should offer you a loan. The main factors that add up to the price of your insurance are:
Your age
Young people and, in general, inexperienced drivers file more claims and are more prone to causing serious accidents due to reckless driving. Teenagers, for instance, pay almost twice as much for liability insurance than grownups.
Your gender
Women pay a bit less than men because statistics show they cause fewer accidents. They also drive less than men, so they get into fewer situations that may lead to car crashes.
Your driving record
It goes without saying that an insanely high number of speeding tickets and other moving violations depict you as a risky driver and, even if nothing bad has happened so far, accidents are bound to happen. If you are a disaster on four wheels don't expect the insurer to be light on your wallet.
Your previous claims
Claims following accidents where you were at fault will usually raise your car insurance premium. Insurance companies may forgive occasional mishaps though. Allstate, for instance, has the so-called "accident forgiveness program", a system under which they bind themselves not to increase your premium after an accident if it is your first one.
These are some of the reasons why car insurance may seem expensive. While there is nothing much you can do about your age and gender, you can improve your driving record and your premium will go down gradually.