State By State
Wisconsin Auto Insurance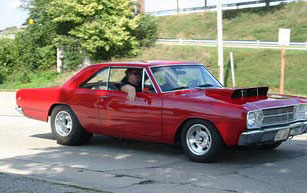 Wisconsin uses a Tort insurance system. Should you be found at fault in a car accident, you and your insurance company are responsible for all damages, including — should there be the case — the medical expenses of any injured passengers.
Minimum insurance requirements
The state of Wisconsin requires all motorists to carry at least a 25/50/10 Liability coverage, as of June 1, 2010:
$25,000 in bodily injury liability per injured passenger, capped at $50,000 for the whole accident,
$10,000 to cover any property damage.
Wisconsin didn't have any compulsory insurance regulations before June 2010. Drivers are still allowed to choose alternative ways of showing financial responsibility, like collateral deposits with the State Treasury.
Average insurance quotes in Wisconsin
The average insurance rate in Wisconsin is of $1,509 per year, a little lower than the national average of $1,678. Rates vary from one county to another and from one city to the other — it may cost, for instance, $1,009 in Madison, $1,359 in Milwaukee, $1,099 in Appleton, $1,332 in Kenosha, $1,101 in Oshkosh, $1,130 in West Allis, $1,148 in Eau Claire, $1,366 in Racine, $1,222 in Green Bay or $1,238 in Waukesha.
Use of cellphones when driving
The Wisconsin Senate is considering several laws regarding the use of handheld devices while operating a vehicle. The only ban in place as of now is the one on texting and all text-based communication while driving a car.
Teenage driving regulations
Wisconsin uses the Graduated Driver Licensing (GDL) system for aspiring drivers of at least 15 and a half years old. Teen drivers have to face several restrictions:
they may not drive unattended; a licensed driver (parent, legal guardian or driving instructor) must be seated in the passenger's seat at all times;
they may not transport underage passengers, unless they are immediate family members; they may not transport more than one passenger;
they may not drive between midnight and 5 am, unless on their way to/from school or work;
everyone in the car must wear seatbelts at all times.
Penalties for driving uninsured in Wisconsin
First-time offenders will be fined $500. Upon subsequent offenses, you will be fined up to $1,500 and may have your license suspended for up to 90 days. Even though the state of Wisconsin allows drivers to carry alternatives to traditional insurance, once you are caught without one you will be required to buy at least the minimum Liability coverage.