Shopping & Saving
How Can I Get A Lower Premium If I Have A Teenage Driver On My Insurance Policy?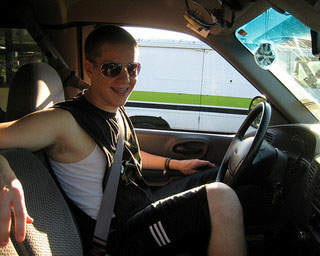 National teen driving statistics show horrendous data when it comes to teenagers. Auto accidents are the leading causes of death among drivers aged between 15 and 20. Sixteen year olds have the highest crash rates among drivers and are three times more likely to die in an accident than other drivers.
This is the main reason why insurance companies charge considerably high rates to cover teenagers. Having them added to your policy could lower the premiums by 10-20%, and there are a handful of tricks you can use to lower it even more.
Teach them to be responsible
Your teenage kids need to understand that reckless driving can have disastrous consequences and an increase in the premium is among the least that can happen. Have them enroll in safe driving courses – it will teach them some good practices and your insurer might give you a rebate.
It is also a good idea to have your kids pay a share of the insurance and lower the contribution whenever they qualify for cheaper auto insurance.
Look for discounts
A lot of insurance companies offer discounts if the driver is younger than 25, enrolled full-time in high school, a university or community college and maintains a certain GPA. Esurance, for instance, can offer consistent rebates if your kid has a GPA of at least 3.0.
Give them an older car
Giving your young driver a Porsche with a V8 beast under the hood isn't quite a good idea. A teenager's first car should be older and slower – it saves you money and is safer on the road.