State By State
Maryland Auto Insurance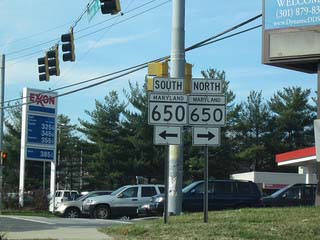 Maryland uses a Tort insurance system – whoever causes an accident must pay for everybody's medical expenses and reimburse all parties for eventual property damages incurred.
Minimum insurance requirements in Maryland
Maryland requires all drivers to hold at least a Liability coverage with 30/60/15 limits and a 30/60/15 Uninsured/Underinsured Motorist policy:
$30,000 per passenger injured in an accident where you were at fault, but not more than $60,000 for the whole accident,
$15,000 in property damage for accidents where you were at fault,
$30,000 per passenger injured in an accident where the driver(s) who caused the accident aren't insured, capped at $60,000 per accident,
$15,000 in property damage for accidents where the at-fault party wasn't insured.
Additionally, all drivers must carry a Personal Injury Policy of at least $2,500 to help with the so-called "reasonable and necessary" medical expenses for you and your passengers.
Average insurance costs in Maryland
Maryland isn't what we would call a cheap state to be insured in. The average Liability premium costs $2,177, a lot above the national average of $1,678. Insurance is above the $2,000 mark in most major cities across the state: $2,413 in Clinton, $2,309 in Fort Washington, $2,614 in Pikesville, $2,230 in Reistertown, $2,279 in Severn or $2,040 in Towson.
There are cheaper cities too. The average Liability policy costs only $1,709 in Annapolis, $1,458 in Bethesda, $1,620 in Cumberland, $1,804 in Elkridge, $1,656 in Germantown, $1,633 in Hagerstown or $1,569 in Olney.
Cellphones and driving in Maryland
Text messaging is prohibited when operating a vehicle on Maryland roads. In addition, drivers younger than 18 may not use a cellphone altogether when driving a car. No further restrictions are in place, but all drivers should use hands-free devices when engaging in a phone call.
Teenage driving laws in Maryland
Maryland uses the Graduated Driver License system, a concept meant to help aspiring drivers accommodate with driving on public roads while staying away from dangerous situations. The GDL is meant for drivers between 15 and 17 years old. Drivers with a provisional license will be subject to some restrictions:
they may not drive between midnight and 6 am, unless accompanied by a grown-up licensed driver, a parent or a legal guardian; as an exception, they may drive unattended on their way to/from school, work, a school-related event or in case of an emergency;
they may not carry more than four passengers at any time, and one of them must be a parent or legal guardian;
Violating these restrictions may lead to the extension of the restricted period or the suspension of the provisional driver's license.
Penalties for driving uninsured in Maryland
Penalties start flowing in once your insurance has lapsed – it's not necessary to be caught in traffic. You are subject for a fine of $150 for the first 30 days you spend uninsured, then another $7 per day from the 31st day you have failed to renew your policy.
Driving without insurance is a criminal offense in Maryland. You may be fined up to $1,000 and spend up to a year in prison on a first violation, and $2,000 plus two years for each subsequent one. In addition, your license plates may be confiscated and registration privileges be revoked until you meet your obligations.