State By State
New Mexico Car Insurance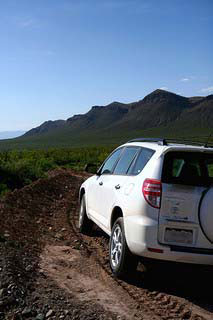 The state of New Mexico follows a Tort insurance system. Following an accident, law enforcement agencies must find the driver(s) who were at fault and have them pay for the damages caused and, eventually, cover the medical expenses of the injured passengers.
Minimum insurance requirements in New Mexico
New Mexico asks drivers to carry a minimum of $25,000 Bodily Injury Liability coverage per injured passenger, but not more than $50,000 for the whole accident, as well as a minimum of $10,000 in Property Damage Liability. This is also known as a 25/50/10 limit Liability insurance policy.
Alternatively, New Mexico drivers may leave a $60,000 cash deposit or surety bond with the State Treasury as proof of financial responsibility. Should a driver cause an accident, the deposit will be used towards paying for the damages.
Average insurance costs in New Mexico
New Mexico drivers pay slightly less than the national average for car insurance. The median cost of coverage is of $1,578, whereas the national average is of $1,678. Insurance in major cities like Albuquerque costs around $1,816, $1,881 in Rio Rancho or $1,743 in Clovis, but it is cheaper in rural areas, like $1,474 in Las Cruces, $1,040 in Alamogordo, $1,346 in Santa Fe or $1,279 in Farmington.
Laws regarding uses of cellphones while driving
There are no cellphone restrictions while driving in New Mexico. Still, authorities recommend that all drivers carry hands-free devices when engaging in phone conversations. Penalties are also harsher if you cause an accident due to being distracted with using the phone.
Teenage driving regulations
New Mexico uses the Graduated Driver License system for aspiring drivers. Teens of at least 15 years old may apply for a provisional permit. By the time they get an unrestricted license, they must be accompanied by a licensed adult driver at all times, except for when driving to/from school, work or church.
Penalties for driving uninsured in New Mexico
Driving without insurance or the collateral deposit in New Mexico is a misdemeanor. You can be fined up to $300, lose your driving privileges for up to three months and have your vehicle registration suspended. Your license and registration will be reinstated after you pay a $120 fee and show proof of insurance.