State By State
North Carolina Auto Insurance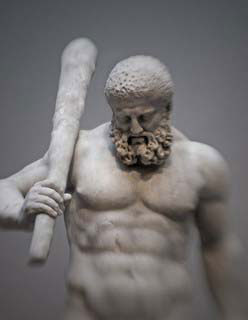 The state of North Carolina follows a Tort insurance system. The driver(s) who have been found at fault in an accident, together with their insurance companies, are responsible for covering the material losses other participants have incurred and, if necessary, cover their medical expenses.
Minimum insurance requirements
As of January 1st, 2009, the minimum insurance requirements for the state of North Carolina are 30/60/25 Liability coverage with 30/60/25 UM limits:
$30,000 per injured passenger in an accident you have caused, but not more than $60,000 for the whole accident,
$25,000 to cover property damage expenses for accidents where you have been found at fault,
$30,000 per injured passenger in an accident caused by an uninsured/underinsured motorist, capped at $60,000 per accident,
$25,000 to cover material damages caused by an uninsured/underinsured driver.
Average insurance costs in North Carolina
North Carolina residents pay an average of $1,467 per year on car insurance, which is lower than the national average of $1,678. There are even cheaper cities to be insured in — it may cost, for instance, $1,267 in Raleigh, $1,419 in Charlotte, $937 in Asheville, $1,306 in Durham, $1,411 in High Point, $1,267 in Winston Salem, $1,311 in Cary, $1,362 in Greensboro or $1,309 in Wilmington. Fayetteville is one of the most expensive cities in the state, with an average yearly insurance cost of $1,642.
About the use of cellphones when driving in North Carolina
North Carolina has a few restrictions regarding the use of cellphones:
school bus drivers and aspiring drivers aged 18 or less may not use cellphones altogether when operating a car;
all forms of text-based communications are forbidden when driving a vehicle.
Teenage driving regulations
The state of North Carolina uses a Graduated Driver Licensing system, a concept built to help aspiring teenage drivers get hands-on experience with operating a vehicle while still minimizing the incidence of stressful and risky situations. Provisional license holders are subject to several restrictions:
they may not drive between 9 pm and 5 am in their first six months, and afterwards only if on their way to/from work, school or in case of an emergency;
they must always be attended by a licensed adult driver who has had the license for at least six years; the supervisor must always sit in the front seat;
all passengers must wear seatbelts; as a consequence, aspiring drivers may not carry more passenger than the number of seatbelts the car is equipped with.
Violating these rules can lead to the delaying of the licensing or complete revocation of the driving privileges until the age of 21.
Penalties for driving without insurance in North Carolina
If you let your policy lapse, your insurer will notify you that the North Carolina DMV has been alerted of your uninsured status. From the receipt of that letter, you have 10 business days to submit a payment of $50.00 as restoration fee and provide proof of insurance — otherwise you will lose your license plates. Getting re-insured after 30 or more days requires a $100.00 reinstatement fee, the corresponding license plates issuing fees and, of course, the cost of the insurance.
If you are caught driving without insurance, penalties will be harsher. Your driver's license will be suspended for up to 90 days, 3 points will go on your driving record and, should you also be involved in an accident, being uninsured will be considered an aggravating circumstance.