State By State
North Dakota Auto Insurance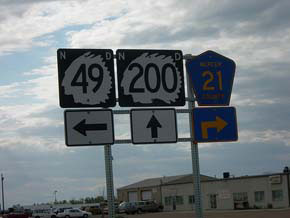 The state of North Dakota follows a No-Fault insurance system, which means that your insurance company will pay for your damages and medical expenses regardless of who was at fault in an accident.
Minimum insurance requirements
The minimum coverage requirement in North Dakota is a Liability policy with 25/50/25 limits, Uninsured/Underinsured Motorist Coverage with 25/50 and Personal Injury Protection with $30,000 limits.
Average premiums in North Dakota
Insurance in North Dakota is slightly cheaper than in the rest of the country. An average ND resident pays around $1,405 per year, whereas the mean premium expenses across the United States are of $1,678. Some cities in North Dakota are slightly more expensive to be insured in, such as $1,502 in Bismarck, $1,511 in Minot, $1,474 in West Fargo, $1,639 in Mandan or $1,598 in Williston. Others are among the cheapest in the country. Insurance costs, on average, $1,248 in Grand Forks, $1,108 in Dickinson, $1,211 in Jamestown or $1,071 in Fargo.
Cellphones and driving in ND
There are no distracted driver laws in North Dakota. The House Bill #1208 was meant to restrict the use of handheld devices back in 2009 but failed. Authorities still recommend, however, that all drivers use hands-free devices when engaging in phone conversations from behind the wheel.
Teenage driving regulations in North Dakota
North Dakota uses a Graduated Driver Licensing system that allows aspiring drivers to get hands-on experience with driving on public roads from early ages. You have to be 14 to apply for a provisional license and will be accompanied at all times by a licensed driver of legal age with at least three years of experience.
Penalties for driving uninsured in North Dakota
Driving without insurance in North Dakota is a Class B misdemeanor. You will receive, at minimum, a fine of $150. Upon the second offense, your license will be suspended for 30 to 90 days and your vehicle will be impounded until you supply proof of insurance.