State By State
Oregon Auto Insurance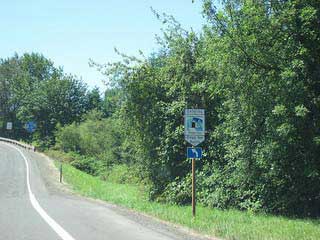 Oregon follows a Tort insurance system — if you were found at fault in an accident then you and your insurance company are responsible for reimbursing the other parties for their material losses and, eventually, take care of their medical expenses.
Minimal insurance requirements
As of January 1st, 2010, the state of Oregon asks all its motorists to get at least a 25/50/20 Liability policy with 25/50 UM limits:
$25,000 per injured passenger in an accident where you were at fault, capped at $50,000 for the whole accident,
$20,000 in property damages for accidents where you were at fault,
$25,000 per injured passenger if the driver at fault was uninsured or underinsured, but not more than $50,000 for the whole accident.
Average insurance prices in Oregon
The average insurance cost in Oregon is of $1,114, much lower than the country average figure of $1,678. Premiums in major cities are a bit more expensive, like $1,568 in Beaverton, 1,487 in Medford, $1,383 in Springfield, $1,780 in Gresham, $1,518 in Portland, $1,732 in Salem or $1,565 in Hillsboro. There are cheaper cities to be insured in too. Insurance costs $1,169 in Eugene, $1,198 in Bend or $1,150 in Corvallis.
Use of handheld devices while driving
The Oregon House Bill 2377 has put a ban on all text-based communication when operating a vehicle. Moreover, new drivers under 18 aren't allowed to use cellphones altogether when behind the wheel. No further restrictions are in place, but authorities also recommend using hands-free devices when engaging in phone calls.
Teenage driving laws in Oregon
Oregon uses the Graduated Driver Licensing system, a concept meant to gradually introduce teenagers to driving on public roads. Kids are encouraged to get behind-the-wheel experience while keeping the incidence of stressful and risky situations down to a bare minimum. Several restrictions apply to GDL drivers:
they must always be supervised by a licensed grown-up who has had the license for at least three years;
they may not drive between midnight and 5 am unless accompanied by a licensed driver of 25 years old or more;
in the first six months they may not carry passengers below the age of 20, except for immediate family members.
Violating these restrictions can lead to the suspension of the driving privileges or even revocation of the provisional permit.
Penalties for driving uninsured in Oregon
Driving without insurance in Oregon is a Class B traffic violation, same as being unable to show proof of evidence when being pulled over. You will be fined around $300, lose your driving privileges for 30 to 60 days and, in some areas, have your vehicle towed. If you are also convicted of driving without insurance you will have to file a SR22 certificate for three years.
If you are also involved in a car accident, whether or not you were at fault, your driver's license will be suspended for a year and you will have a three year SR22 filing requirement once the suspension is over.