State By State
Pennsylvania Auto Insurance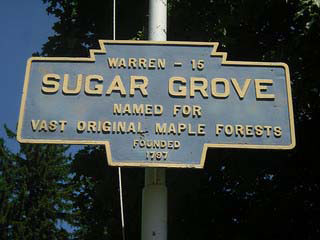 Pennsylvania follows a Tort system where you get to choose the degree of compensation you are entitled to receive. If you pick a Full Tort policy, you have unrestricted rights to sue for lost wages and pain and suffering if you get injured in a car accident and another driver is found to be at fault. Limited Tort policies are usually cheaper, but your rights to material compensation are significantly lower.
Minimum insurance requirements
The state of Pennsylvania asks its drivers to carry at least a 15/30/5 Liability policy:
$15,000 in bodily injury liability per passenger injured, but not more than $30,000 for the whole accident,
$5,000 in property damage liability — to cover material damages caused by you.
In addition, all motorists have to get at least a $5,000 First Party Benefits policy, which covers so-called "reasonable and necessary" medical expenses for you and your passengers, regardless of who was at fault.
Average insurance quotes in Pennsylvania
Pennsylvania motorists pay an average of $1,592 per year, which is slightly less than the national mean figure of $1,678. The state of Pennsylvania has some of the most expensive cities to be insured in — like Philadelphia with an average of $2,315 or Levittown with $2,071.
Quotes in some cities are at a more reasonable level. You may get insurance, for instance, in Pittsburgh for $1,460, Allentown for $1,737, Bryn Mawr for $1,777, Reading for $1,663, Altoona for $1,539, Erie for $1,610, Scranton for $1,565 or Bethlehem for $1,605.
Use of cellphones while driving
The local authorities have banned all text-based communication while operating a vehicle. No further restrictions are in place as of now.
Teenage driving regulations
Pennsylvania uses a Graduated Driver Licensing system to help teenagers get hands-on experience with driving on public roads before they get their final license. Aspiring drivers can join the GDL program once they are 16 and, by the time they turn 18, may not drive between 11 pm and 5 am and must always be accompanied by a licensed driver of legal age. Once they turn 18, they are allowed to drive at night, provided they are going to or coming back from school, work, a religious or a charity event.
Penalties for driving without insurance in Pennsylvania
Being caught uninsured in Pennsylvania will, first of all, lead to the suspension of your driving privileges for 30 to 90 days. The Department of Transportation will also have your vehicle registration certificate suspended for 90 days. Once the penalties have been served, you will be billed a reinstatement fee of $50 once you provide the required